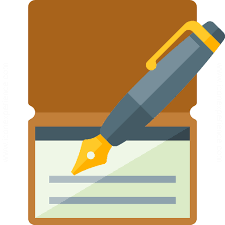 Mobile Remote Deposit Capture (mRDC) solution takes the manual process of depositing paper checks for small business owners and automates it into a seamless transaction. Integrating a mRDC API automates an inefficient task into an easy process that helps businesses process funds better and faster.
Need to get time back in the day, well not having employees taking unnecessary trips to the local bank to make manual check deposits is the first task to eliminate. Automating this simple task is easy when you integrate a Mobile Remote Deposit Check API into your current applications. Using a cloud based mRDC API will also help with continuous communication between your various applications.


Mobile Remote Check Capture
mRDC is a convenient check deposit solution for employees remotely accepting paper checks so they're not reliant on making local deposits or having to batch checks and mail into the home office. Mobile remote check deposits are intuitive for employees to learn and quickly start to use. It allows them to simply take a photo of a check from their checking accounts with their mobile device. API's such as iWallet mobile check deposit includes proprietary technology that only requires the front side capture.


Benefits of Mobile Remote Check Capture API Integrations
For most businesses there are many tangible benefits of API integration are quite clear and they break down like this.


Increased productivity
Leverage powerful mobile technology into your applications by selecting the right API will save development time and enables business goals faster.
With a good API, developers can quickly implement remote check deposit function quickly. This helps to re-allocate financial resources in to other areas of the business.


Collect data in one place
Data is powerful and an essential asset in the digital economy. APIs make it easy for office managers or accounts receivables to easily access and pull daily, weekly or monthly reports from desktop.
Reporting and account reconciliation will be easier than ever. Using a mobile remote check API Like iWallet removes the manual process but more importantly it helps keep your data store in one place.


Speed up cash flow
Getting paper checks deposited in the field quickly speeds up cash flow. It also helps orphan payments for that customer that insists to send by mail their payment by check. Orphaned checks can lie around offices for days and many times are tucked into a desk waiting to be deposited. An API is a big benefit for volume businesses that prefer to use a lockbox. They also help large national businesses that have numerous banking relationships across multiple states.


Streamline reporting
If you're data is being shared by your applications then it's much easier to create robust reports that take into account all of the data sets possible. Better reporting leads to easier pattern recognition and hopefully better business decisions. Technicians have individual portals which help to keep everything organized.


Reduces risk
Remote Check Deposits helps with the reduction in lost or bad checks – requiring humans to make manual deposits at the bank inevitably results in errors. Employees can lose checks along the way or accept bad checks and not know it until it is deposited and rejected.
iWallet API includes a bad check scan feature. All checks are automatically scanned to make sure it is not in a national database of bad check writers. If it is on list the your employees get real time notifications.


Security
The biggest concern with APIs is they can come with security issues. Gartner 2022 report unveiled vulnerabilities in APIs which create data breaches in web applications.
To help mitigate a data breach it is important to only use a Remote Check Deposit API like iWallet which is backed TRUSTe-certified.
iWallet comes with bank-level security and 256-bit SSL encryption. 256-bit encryption is a data/file encryption technique that uses a 256-bit key to encrypt and decrypt data or files. It is one of the most secure encryption methods, and is used in most modern encryption algorithms, protocols and technologies.
Another important certification to look for in a mRDC API is to make sure it is Verisign Trust and doesn't sell or share customer. This seal means that you can be assured that all details are secure and the system operates using encrypted technology to keep your customers details safe.


An individual gateway
Using mobile check deposit API allows the companies to create separate portals for each employee. Individual portals allow them to deposit from anywhere and is a digital gateway in the field is a great consumer experience too.
As the technology improves, API integrations will continue to grow in popularity and become more streamlined. iWallet mobile remote check API integration makes it so your data is less flawed, more accessible and provides increased efficiency. It's no surprise that many companies have built their businesses around integrating the latest APIs like iWallet.