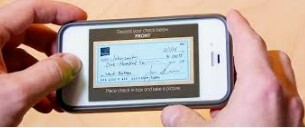 Check processing for appliance repair business sounds simple right? It can be low cost and easy if you understand the different ways to process checks and the costs associated.
There are different factors to consider when you're running a small to medium size appliance repair business. Having a good grasp on financial costs will help you to save time and money on mobile check deposits.
Today's business owners can benefit more by using mobile check deposits than by using their traditional bank checking account deposit feature. There are a range of options to consider when they are considering mobile check processing.
Manual Machine Swipe Electronic Check Processing Costs
Manual swipe machines help small businesses to process several checks at a time. While it sounds fast and easy there is a monthly cost as high as $100 to rent the check scanner equipment.
Do you want the money in the bank ASAP? If yes this is not the best check deposit method because cash flow will be slow. Checks will need to be mailed or dropped at the office. This takes time having employees drive to drop off and time for administrative staff to process. You also run the risk of losing checks along the way.
Mobile Check Processing Cost
Using iWallet Business, a free app that allows your technicians to accept checks and make mobile check deposits anytime, anyplace. The app offers more benefits than traditional ATM deposits.
There is a monthly mobile check processing cost of $50 a month for up to 1400 checks per year. Using this method will actually save you money in the long run because there is less back end administrative cost. You also do not have to pay for gas for all the trips to the bank, which these days saves a lot of money too.
Mobile check deposits are great because check payment processing is accepted instantly using a smart mobile phone or tablet. No extra fee for equipment to purchase or to rent.
Accepting checks at time of completed work and using a smart phone to instantly deposit also saves time. Technicians have 24/7 mobile check processing and accounting has 24/7 real-time, consolidated reporting and banking.
Check Return Cost
The ability to make real time, mobile check deposits with iWallet can also potentially help eliminate return check costs. A returned check fee is when someone gives you a check, but they don't have the funds to cover it. While you don't plan for returned checks but it happens all the time. This also happens when an account has been closed or if the customer decided to stop payment because they may not have been satisfied with the work performed.
Your techs in the field do a big job and accept a large check for payment, it could takes days before it gets deposited which slows cash flow. Between the time of repair and when the check gets deposited, there is no money in bank account due to non-sufficient funds.
Now you're faced with two issues, a charge for returned check, you have to waste time and go back to the customer to work out another payment source. While this situation is not your fault it is impossible to know how much the check writer has in their bank account, the depositor is still the one held responsible to pay the fee.
To potentially help to avoid returned checks us iWallet for all mobile check processing. The app that runs all checks through a national data base of bad checks. If the check writer is on the list you will be alerted instantly and the technician can ask for another form of payment on the spot.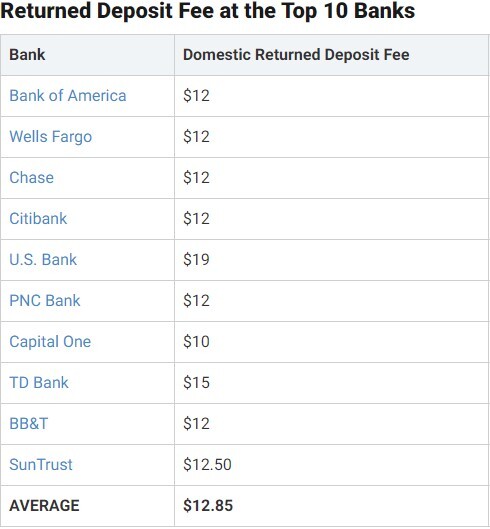 Check Guarantee Cost
Check guarantee is another mobile check processing add-on feature which provides appliance repair businesses with check protection to eliminate the risk of non-sufficient funds. This feature helps business owners prevent getting burned by a bad check writer who clears the fraud database but doesn't have enough funds to cover the work performed.
For a fee of 1.5%-2.3%, during the mobile check processing transaction, you can transfers the risk to the processor, and you will be guaranteed to receive funding on the check. It is simple process, during the transaction where the merchant transfers risk to the processor and funding is guaranteed.
Best Small Business Mobile Check Processing App
Mobile check deposits for personal use is very common, having the ability for multiple technicians to make mobile check deposits into a business account will be too with iWallet Business app.
Anyone can test iWallet Business because there is nothing to buy, no sign up fees and you can cancel anytime without additional cost. With this app you can accept all types of checks, including personal, business and travelers. It is the best 21st century mobile check processing app for appliance repair businesses with two or more field technicians.