Credit card processing is a competitive space; your bottom line can grow or diminish depending on the payment processor you work with. The challenge is sorting through all the different payment gateway options to find one that delivers more and takes less.
We've made a checklist to help you vet potential partners and to choose a payment process provider that will provide optimal benefits to your specific homer service business.
Consider these features: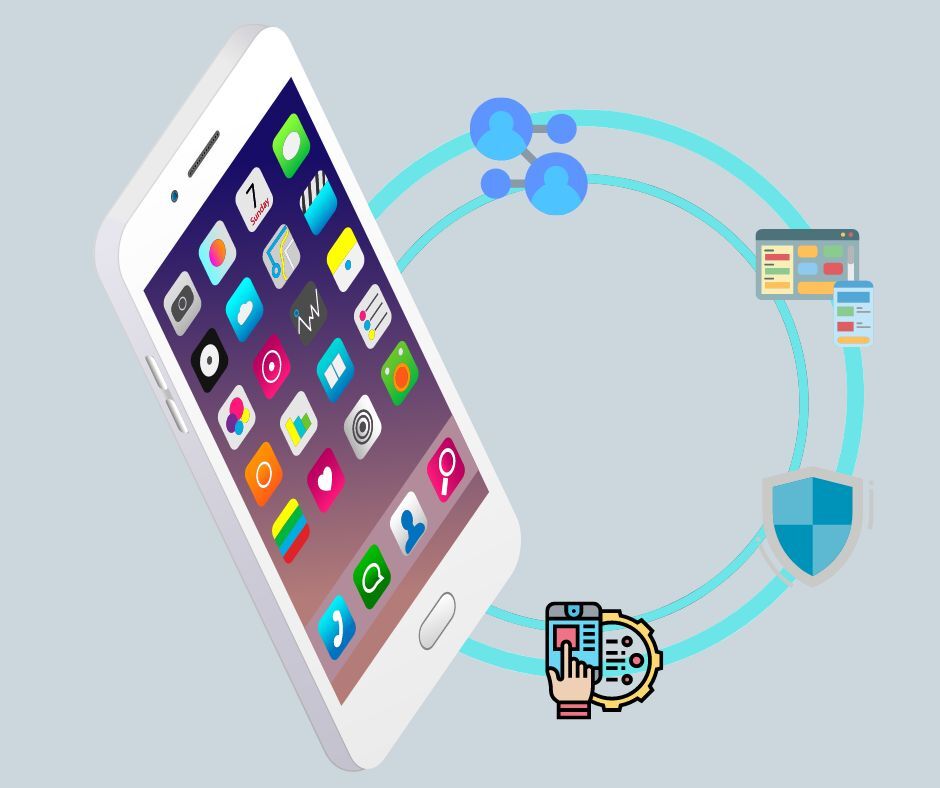 1. Mobile IOS and Android App
While you want to choose a payment processor with a full offering of features, not every business needs every feature. Wise to select a payment app that enables your techs to process anytime, and anywhere from their smart phone or tablet. A few apps offer touchless access so during times like the COVID-19 pandemic, users can stay germ free with QR code features. Using an app to process payments reduces your overhead as you don't have to purchase equipment or fix it when it breaks.


2. Integrations
Mobile payment processing apps that can sync up invoices with most scheduling software to help reduce steps. Find one that includes reputation management to help grow organic reviews online, with a simple click of a thumbs up.


3. App offerings
Most processing apps are for credit card payments only. When selecting your next processing company it is wise to pick an app that also includes mobile remote check processing. No need to waste time anymore having techs deposit check at a local bank or batch and send to the office. Eliminate the worry about losing them in the mail. Mobile remote check upload speeds up cash flow by have techs deposit them in the field from a smart phone.
How about an app that includes built in tipping which benefits your techs. Finally a way for home service technicians to make a little extra for their performance without asking!


4. Device Options and Management
Most customers use a smart phone so it makes sense to use mobile payments apps that sync easily. Your customers will be able to receive the invoice and pay direct from their phone if they are worried about germs. The other plus side is there is nothing to maintain or additional tech support.


5. PCI Compliance and Security
Today more than ever it is so important to protect your business and your customer's payment information from hackers on the dark web. Fixing a breach is not easy and you can potentially loose customers if you experience one. Make sure you select an app that includes bank level security and Payment Card Industry (PCI) certifications to keep all payment data safe. Look for 256-bit SSL encryption, Verisign secured and they don't sell your data.


6. Reporting
Onboard an app that home service providers can easily access their payment data from a desktop or mobile device. With more employees working from home this offers accounting/controllers the flexibility to operate from anywhere.


7. Investing in Future Technology
It may not be on the top of your list but it should be, consider choosing a payment processing app that is continually updating their technology. Are they rolling out new functionality or features, such as QR code generator, APIs for integration, or are they stuck in the past?


8. Processing Costs
Probably the most important tip is to look for ways to save on processing fees. There are many hidden costs to help credit card processers make more money. Be smart and read between the lines on your next bill. As a business owner, it pays to know all your true costs.
Don't like surprises, than it's wise to go with flat rate pricing. At the end of the month you will know exactly what you're paying and not have to scour through the miscellaneous fees that add up. Selecting a mobile remote payment app that is always innovating will ensure your customers are well equipped with the payment functionality they deserve.
If you're a home service provider looking to accept payments in the field, iWallet may be the perfect be the solution to fit your business needs. You can process all forms of credit cards and remotely upload and deposit checks from a smart phone or tablet.
Data security concerns, no problem, iWallet offers bank level security, is Verisign secured, comes with 256-bit SSL encryption and they don't sell your data.
Downloading the iWallet Android or IOS app allows your business to benefit from many integrations and features. QuickBooks help to stream line accounting/reporting and the built in reputation management tool is an organic way to help your customers easily get positive reviews. Switching to iWallet is extremely fast and easy. All you need to do is log in to the app store, download the iWallet app and create an account. Once that's done, you simply wait a couple days to be approved. And… there is no cost to sign up or cancel.