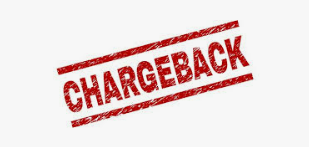 Every business that accepts payment by credit card may have encountered a chargeback at one time or another and some face them more often. It is important to know that businesses are not equally impacted by chargebacks. Banks and payment processors use three different categorize starting at high, medium, and down to low risk. They factor in information about your industry, ownership and other pertinent details. The cost of chargeback fee is determined by this risk assessment and the number of chargebacks that the business is allowed within a given time period.
Having chargebacks incur costly fees, jeopardize your relationship with your bank or payment processors. They will also be a waste of precious waste time and labor. Depending on the business risk category, a chargeback can end up costing up to three times the original transaction amount.
A cardholder who uses a credit card to pay their invoice is entitled to contact their bank to dispute the charge which results in a chargeback. They need a valid reason, but regardless the inconvenience to prove the chargeback is put on the merchant.


What Are Chargebacks?
A chargeback fee is a fee that businesses are expected pay when a chargeback is filed against their company. This is a mandatory fee and cannot be recovered by winning a dispute with the processor.
Any cardholder who makes a purchase using any credit card can contact their bank to dispute a charge and request a chargeback. They must have a valid reason for doing so, but the burden to prove it is a legitimate chargeback is on the small business owner, especially if the cardholder's reason is invalid. It is up the business owner to prove that it is not valid and why.


Chargeback Costs
A typical chargeback fee can range between $20 and $100. Not to mention having to add in the loss of revenue from the repair and credit card payment processing costs. The total cost of a chargeback often more than twice the original repair amount. Having fewer chargebacks, you'll avoid expensive fees and keep more revenue.


Can I Ignore Chargebacks?
Ignoring a chargeback is the equivalent to ignoring your customers' issues. For every customer who files a chargeback, there could be other who have the same issue but simply never call or use your services again. The chargeback will sometimes tell you a story about a technician you can learn from. This is most true if you get several and they are stem from the same technician.


Fight Chargebacks or Not?
Some merchants believe that fighting a chargeback will give them a bad reputation when it actually gives small businesses a competitive advantage over others who ignore them. When you fight a chargeback, you will be reclaiming revenue from work performed that would otherwise be lost. Another benefit is you gain deep insights into potential problems your customers are having.
There are exceptions where people make fraudulent claims such as the work wasn't performed to their standards. Situations like this, you should most definitely fight back against the fraudulent chargeback. If the work was completed and the customer was happy at the time the invoice was paid, they should not get away defrauding you.


Tips to help prevent Chargebacks
This can be an easy fix for common problems. Use clear identifiers on credit card statements. Sometimes the name of your appliance repair business isn't the same as the name on your merchant account. When the customer sees a name they don't recognize they will call their bank to ask for a chargeback. Make sure the name that appears on credit card statements won't confuse your customers.
Have your technicians quote realistic estimates and not make any claims that they can't back up. Misleading customers leads to distrust with causes dissatisfaction, two feelings that lead to chargebacks.
Be honest about your products. So many chargebacks could be prevented by merchants trying harder to manage customer expectations, rather than trying to boost sales with big, unrealistic promises. Be candid and truthful so that you don't lose your customers' trust.


Best Payment Option to Avoid Chargebacks
With chargeback fees and processing fees going up it may be time to consider accepting checks for payment. Using a payment app to manage all forms of payments in the field will save time and help cash flow. iWallet Business is modern touchless payment processing app that allows remote check deposit, enabling your technicians to remotely deposit checks instantly from a smart phone or tablet.
Making mobile check deposits in the field will reduce chargeback fees, streamline deposits and it works well with businesses that have more than two technicians. iWallet Business integrates with most scheduling apps and offers unlimited sub-accounts so each employee has a private portal. Accounting loves it because the app offers easy account reconciliation via the desktop web-app. With bank-level security backed by Wells Fargo and Fifth Third Banks, mobile check deposit is a great way to get faster cash flow while reducing chargeback fees.