As a business owner, you should be looking for ways to streamline all your payment processing options. This helps technicians get on to the next appointment faster and will help you get paid quicker.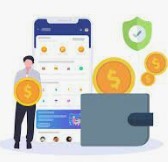 Payment processing has gone from coins and paper money to plastic credit cards and now — to a smartphone. People now use their smartphones daily to perform everyday tasks, including shopping for goods and paying for services.
The universal adoption of smartphones has contributed to the growing trend of mobile payments. Customers are always looking for easier ways to use their phones for everything. That's why you should equip your technicians with the most convenient and reliable payment processing options to ensure your customers have a positive experience.
The number of consumers using digital wallets is expected to double to 4.4 billion globally by 20251 Since most consumers have already adapted to using some sort of a digital wallet on their smartphone, why not process all forms of payments with a smart phone too.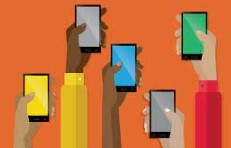 Modern Payment Platform
Most people carry their mobile phones around with them throughout the day, so wouldn't it be beneficial for your technicians to use the same device to process payments on the spot.
iWallet Business an all-in-one app for technicians to easily process credit card and checks in the field using their smart phone. It is a simplified, secure and personalized app that is designed to be flexible by offering different payment processing options from a smart phone.
With technicians on the move, they need an app with different payment options. iWallet Business can accept all major credit, debit cards and make remote check deposits from a smart phone.
Improve Your Defenses With On The Go Remote Check Deposits
Having the ability to accept checks in the field can help prevent chargebacks. A chargeback is a transaction that is disputed by the cardholder which can happen for a variety reasons, most often it is from fraud or an unhappy customer. When a chargeback occurs, the bank refunds the cardholder for the full transaction amount. You, the business owner is responsible for paying the chargeback fee, regardless of whether the chargeback was for.
Some businesses like stores can help combat these fee/charges with refund policies; however with appliance repair businesses it is much harder. Once a repair is done and the new part is installed you can't go back. Having the ability to accept checks in the field and remotely deposit them will help prevent chargeback fees.
Accepting checks actually offers an added level of security for you since your technicians can quickly and seamlessly upload and deposit them remotely from a smart phone into their individual sub accounts. Implementing remote check deposit with iWallet Business, the funds are deposited into the company business checking account.
Having the ability to use remote check deposits with also alleviate the stress of having employees take time out of their day to drop checks off at the office or deposit them at local bank. All of which frees up their time to help more customers and prevent losing checks along the way.

A Better Way to Manage Your Business
For many small appliance repair businesses, keeping track of all expenses for accounting and tax purposes is very demanding. Using iWallet Business helps to keep record of all transactions in one place. The app can be also be integrated with existing software to record transaction details automatically.
Adopting remote payment processing for your small business can help improve cash flow and save time. Using the app to help automate accounting tasks can help to eliminate the need for manual data entry. At the end of the day it helps you cut down on paperwork like processing stacks of invoices or taking time to have someone go the bank and make manual check deposits.
Using a remote mobile payment app reduces human error in financial reporting and frees up plenty of time to help you focus on growing your company. iWallet Business all-in-one payment processing app with remote check deposit offers technicians the best way to manage all their payments from a mobile phone.
If you want your small business to grow, remote payment processing is essential to your success.