Digital transformation is a catchall term for all new technologies and processes to improve business operations. Digital technology plays a big part in our everyday lives and is a foundational change in how a business delivers value to its customers.
Businesses that incorporate technology in pursuit of new revenue streams or more efficient ways of doing business, are now driven by new digital products, such as a mobile apps. Home service businesses that make a concerted effort to stay competitive must advance with digital transformation to see continued growth and even reduced costs at times.
Basically you need to keep up with all things digital or your business will fall behind, giving room for the competition to take market share. Reality is most home servicer companies want to be competitive and also provide the best experience for their customers.
Understanding what digital transformation means to your business requires a bit more exploration because it is not just moving everything to the cloud.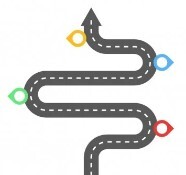 What is digital transformation
Digital transformation is the integration of digital technology through all areas of a business which essentially changes how you operate and deliver value to customers. It's requires businesses to continually experiment and to potentially get comfortable with failure. What works for some businesses may not work for all.
COVID-19 pandemic brought urgency to digital transformation which forced businesses to speed up digital transformation. During the pandemic we experienced businesses that were open, nimble and able to shift their business to be touchless, germ free or virtual. There were plenty of businesses that didn't transition to digital and either lost market share and many closed.


Digital transformation done right
Understanding how digital transformation can help your home service business; you must know what areas of your business can be transformed. The outcomes of digital transformation can be seen at several areas of an organization.
To undergo digital transformation you should be open be to experiment. If you not sure something new is going to work, try testing on a smaller group of customer before rolling out company wide. The way your business schedules and processes work performed can lead to better functions for techs which can affect customer satisfaction.
Remember that your customers are in the digital era and already know what digital transformation is because they use new technologies on a daily basis. Quite honestly it is not actually "new" anymore, it is part of everyday life. Providing home servicers the right tools helps them thrive in today's digital economy. Look for apps that digitally transform your own business to optimize operating costs or to process invoices more efficiently.


Is it worth it
Blockbuster is a great example of a company that missed the boat. A global company with video rental stores around the world that experienced a declining presence because the consumer shifted how they watch movies. Then came Netflix that emerged out of nowhere with digital technology. They capitalized on the consumer appetite for on-demand entertainment via streaming video services.


Step by step
The integration of app-based digital technology in business operations helps organizations in many different ways. It's time to experiment, to become more agile in your ability to provide great service from the moment your tech steps foot in a home to the end of completed service and processing the payment.
Fulfilling the increasing needs of your customers is the most important requirement for businesses. Carefully scrutinize your business and decide how your operation can implement advanced technologies in different areas to improve the customer experience. Position your digital transformation strategy to provide more value to your customers and to meet their demands.
Ask yourself, how do your goals positively impact new and future customers? Do you need employee requirements to effectively implement change? Sit down and set short and long term goals. What are the one, five or ten year goals for your business?
Increase employee productivity
Increase responsiveness to customer requests
Organically get customer reviews
Automate processes to save time or increase cash flow
More efficient scheduling
Sensitive customer data protection
Data backed decisions
Leverage existing APIs and apps will help accelerate digital change. To stand out from the competition, look for new technology that provides your customers better, faster or higher quality of services and for technology that will boost your operational efficiency.
Think about future business goals, customer outcomes and develop a clear roadmap for the integration and deployment of new digital transformation. To save time and money look for software or apps to accelerate digital technology faster.
All you need is to digitize your most important business processes and get ready to see your business flourish—ultimately boosting your operational efficiency.