COVID-19 has presented several challenges for small businesses, employers and their employees because cases are rising at an alarmingly rapid rate. Most especially for businesses in California where more than 1 million cases have been identified as of December 2020. Big cities have been the most effected. In Los Angeles alone it was reported by the NY Times more than 370,000 people have had the virus. The state is struggling as they are experiencing the fastest increase in cases to date.
California is home to 4.1 million small businesses which represents 7.2 million workers in California. The state's mom-and-pop business owners were slowly beginning to reopen after suffering through months of shutdowns. Small business owners were eager to get back at it. Now with the numbers on the rise and partial closures back in place, there are a number of different resources to take advantage of.
State resources
Small businesses drive growth and create jobs for the state and should implement all resources available to them. California Businesses Impacted by COVID-19 can take advantage of temporary Tax Relief in way of state grants and free business apps to stay open. Governor Gavin Newsom recently announced the state will support business throughout the pandemic.
Main Street Hiring Tax Credit, which authorizes $100 million in hiring tax credit for qualified small businesses. The credit is equal to $1,000 per qualified employee, up to $100,000 for each small business employer- application opened December 1, 2020
Automatic three-month income tax extension for taxpayers filing less than $1 million in sales tax.
Extends existing interest and penalty-free payment agreements to companies with up to $5 million in taxable sales.
Expanded interest free payment options for large businesses affected.
$500 Million for New COVID Relief Grant for Small Business administered by the California Office of the Small Business Advocate (CalOSBA). Funds are awarded to selected intermediaries with established networks of Community Development Financial Institutions to distribute relief through grants up to $25,000 small businesses throughout the state by early 2021. Non-profits are eligible for these grants. Visit here for updates on availability.
Click here for the full list of state support for businesses.
Small business online resources to stay open safely
Small businesses should also do their part to keep their customers and employees healthy. It is so important to maintain a safe environment for everyone who enters their location. There's a lot to think about and staying open looks different depending on your business. Here are some free resources and tip to help.
Advertise health and safety measures on your website, window or email communication. Let them know they can expect a safe COVID free zone.
Implement touchless menus. Free QR menu codes offer contactless ways to view your menu and works with restaurants, bars, spas, and any business with a list of services.
Contactless health assessments are a smart, germ free way to screen customers. QR health assessment provides free QR codes.
To make contact tracing easier have all customers fill out a free online assessment, print it and keep on file for 30 days.
Prevent germs by using free QR payments, a contactless way to accept payment for goods or services.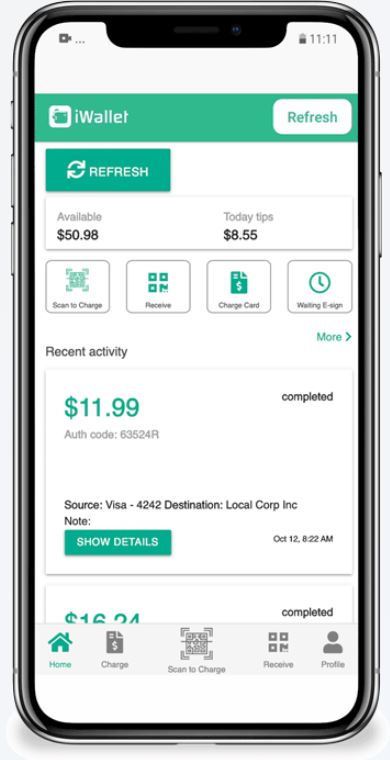 Income loss from COVID-19 has presented significant challenges to small business owners and their employees. With the new the state support, business should jump on the financial opportunities the governor has created. Whether you're open or planning to reopening, it's a smart idea to also implement new COVID resources now or develop a plan so you are ready. Customers want to feel safe.