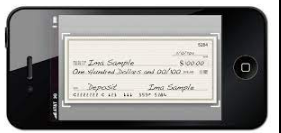 Square and Authorize.net are third-party vendor payment solutions that may be doing your credit card and payment processing options. Many small appliance repair businesses like yours rely on credit card processors like these to provide your customers with convenient payment methods.
But then suddenly you'll get a message that Square or Authorize.net has stopped your payment processing. It may come without warning.
Consider this scenario: You are a well-established appliance repair business with devoted and loyal customers. But you also have a high number of chargebacks (payments made with credit or debit cards) and returned checks. Chargebacks are forced reversals of credit card transactions and initiated by the cardholder and executed by the issuing card bank. If you get a lot of these, financial institutions may label your business as high risk and processors like Square or Authorize.net can suspend and/or revoke your account at any time.
One way to help prevent chargebacks is to accept checks in the field and remotely deposit them at the time of repair. Your appliance repair business is not at the mercy of Square or Authorize.net or any other credit card processors if you shift.
Luckily, there are payments processing apps like iWallet that make it simple to remotely deposit checks into your business account. Small business owners like you will find iWallet Business is easy to use and will simplify all your business's transactions.


Who uses mobile check deposits
Mobile check deposit is for appliance repair business with two or more technician. It offers technicians the easiest way to accept checks for payment in the field. And all employees can have individual portals created where they simply snap/scan a photograph or scan the front of the check and transmit it electronically to your business bank account. Remote check deposits put the funds in your account fast without anyone having to visit a branch or ATM.



How remote check deposits works
To use remote check deposit your technicians upload the customer's check. This is a safe and an easy way to make remote deposits in the filed from a smart phone or tablet. Remote deposit capture allows for the substitution of a digital form of a check for a paper one. Having the ability to accept paper checks including corporate checks, consumer checks, cashier's checks, and money orders electronically deposit them from a mobile device is a safe way to get paid for work performed.
Expensive scanners are not needed anymore. Remote deposits can be done with most smart phones or tablets. By scanning the front image of a check you get the finds deposited faster with fewer errors. After scanning, it a good idea to keep the paper check until it clears in the event your bank needs to see a better image, and they may even require a paper copy.


Funds availability
Another great advantage of remote check deposits is — every hour — is banking hour. You will benefit from not worrying if your employees will make it to the bank before closing. You also don't have to worry about them losing checks in their truck if they keep and send to the office weekly.
Many times, the bank makes funds available within one business day. If you currently batch and deposit weekly no you will receive funds faster and improve your working capital. The sooner you get those funds, the sooner you can invest them to build your business or earn interest on your income.


Is remote check deposits safe?
Thanks to 21st century technology mobile check deposits are safe and using an app like iWallet Business offers additional layers of check security. The app automatically scans every check through a national database of bad check writers. If the check numbers match any in the database, the check is declined in real time. This fraud protection helps to mitigate potential issues.
Your business moves fast – and your funds should too. iWallet is the easiest and fastest way to process payments, The app offers 256-bit SSL encryption , so you can rest assure and process all payments securely.