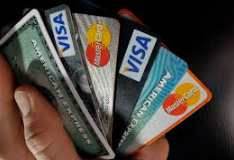 Want to switch credit card processors because you've been tricked or just looking to save on the hidden fees? It can be a difficult and time-consuming process for busy appliance repairs business owners to interview different processors. Between interest rates, scheduling capability and back end accounting reconciliation, the decision to switch involves complexity layers of features that can determine the future success of your business.
With thousands of different credit card processors to choose from, it is often overwhelming to really understand the options you have to choose from. On top of that the credit card processing industry can make them difficult to understand.
To help you select the best credit card processor for your appliance repair business, we've compiled a list of easy to understand options to help you navigate the tricks quickly.


Misleading Rate Quotes
This is rampant in the industry, especially among processors who use the tiered pricing fee models. Payment processor will advertise a low rate like 1.69% — only they don't explain that the rate applies "qualified" charges only.
Qualified charges are purchases made using non-reward cards or debit cards. Rewards cards and business credit card purchases usually are categorized as "mid-qualified" or "non-qualified" categories, which are higher processing rates.


Hidden Pricing Tricks
Many credit card processing companies use sneaky tricks that turn into bad deals for business owners. As you shop around for credit card processing services, you may quickly realize that this is not the most honest industry.


Teaser Rates, Qualified and Non-Qualified Rates
If the rate you see is good to be true, rest assured there are substantial hidden fees in the fine print. It is pretty common for credit card processors to advertise rates as low as 1.00%. Don't fall for it because the payment processing industry has no advertising standards which is part of the problem because there is no need to disclose the assessment fees, mid-qualified and non-qualified charges.
Ever see airlines advertised one way flights for "$99"? You probably won't pay that because by the time you get to checkout you have added in the price for a carry on, checked bag and even a reserved seat. Unlike airlines there are deceptive processors that bury hidden fees in the fine print; by the time you noticed it's too late.


Annual Fees
Many processors will bury some of their costs through annual fees instead of being transparent and listing them upfront. These fees can range anywhere from $50-$200. They are hard to see, since processors are sneaky and charge them once a year.


Monthly Minimums
Why should you be penalized for not processing enough transactions? Sometimes it isn't apparent but unfortunately, most small appliance repair companies soon realize that their low monthly fee isn't so low. It is actually quite high once you add up all the misc. charges.
Some processors have "monthly minimums" on Visa/MasterCard transactions. In some cases they are called "low achiever fees" and are the total fees generated if you don't process enough payments each month.


PCI Compliance Fees
Lots of credit card processors have started to charge monthly, quarterly and annual PCI fees. You may have seen them as "Breach Coverage" or "Security" fees.


Cancelation Fees
Most processors have cancelation fees or early termination fees. Instead of providing a good service at a good rate to keep your business, they implement long-term contracts to try and deter merchants from switching to a more affordable provider.


Understand Your Business and Payment Needs
The truth is flat rate pricing can be the cheapest for small businesses because there are no hidden fees. There is peace of mind knowing when you receive your statement you won't have to comb through it looking for misc. charges.


Process 100% of your Transactions With a Smart Phone
Selecting a processor that includes more than just credit card payments is also very important. Many consumers still prefer to pay for services with checks. Businesses that have two or more technicians need to be able to accept all forms of payments in the field including paper checks.
Processing transactions in the field helps save time and speeds up cash flow. Mobile apps like iWallet Business make it each for technicians to remotely deposit checks when the repair is completed. The app has built in fraud protection that instantly scans a national bad checks database which helps to mitigate accepting bad checks. With SMS-based touchless signature capture it keeps them safe from germs too.


Easy Bank Reconciliation
Business office managers and accountants will benefit from iWallet Business too. In addition to remote check processing, the app provides easy bank reconciliation via the desktop web-app. Reporting is QuickBooks compatible and integration with most scheduling apps is easy too.
If you have multiple techs, in one city or multiple states no problem. You can create unlimited sub-accounts to keep employees from seeing one another's deposits and from viewing company bank information.
It is wise to check with multiple processing companies because not all of them work off a free app. Doesn't make sense to purchase equipment when you can do everything from a smart phone or tablet. If you're going to make a move, make sure you can process all forms of payments from a smart phone.