Appliance repair companies with two or multiple technicians in the field use a variety of credit card processing equipment but that's not necessary with todays advanced technology. Did you know that your appliance business can accept all forms of payments for services from a smartphone using an app.
With the world moving to smartphones it only makes sense to move ALL your payments to remote payments too. Knowing the ins and outs will help you compare the many different features you have at your fingertips.
What are the processing rates for each app. Do they use interchange plus, flat rate and do they allow you to surcharge? You'll also need to be able to determine what you need to stream line reporting or if the app exports needed accounting data.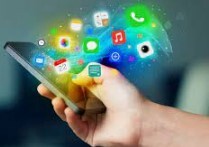 Common Types of Payment Apps
Zelle
Zelle works well for very small or family appliance repair companies. The app has been adopted by many national banks and works by having the money move within minutes, directly into your bank account associated with your profile.
The downsides of using Zelle are it only works if your current bank currently offers it. If you have more than two technicians it won't allow for sub accounts so everyone making deposit access the same account. Savvy business owners also need to easily recap deposits at the end of day or week. If you have a healthy business and more than two technicians, deposits get combined making it harder to reconcile.
Zelle also doesn't offer remote check uploads. It is just an app to send funds. It is free for customers to send however you will need to check with Zelle to see what they will specifically charge your business.
Venmo
Venmo was originally created for friends to send or receive money quickly. It has feature like splitting bills and adding fun notes which helped it to catch on quickly with Gen X and Y's.
The app now allows for business to accept payments. You can add a business profile to a personal profile easily. There is no monthly fee however be aware there is a low seller transaction fee of 1.9% + $0.10 on business profiles (fee can change & other fees may apply).
It's pretty easy to create a business profile if you have an existing Venmo login. This will allow you to track personal transactions separately from business. You can accept payments virtually through their app with a unique QR code which is a secure simple way to pay.
Venmo has a couple of downsides. The app doesn't allow for remote check uploads and like Zelle. If you have several technicians it doesn't offer sub accounts so all deposit go directly into one account.
iWallet Business
iWallet Business is a revolutionary app that's designed to process credit cards and accept checks in the field. Using iWallet Business gives your technicians the freedom to essentially accept all forms of credit cards and also make remote check uploads in the field (including corporate checks, consumer checks, cashier's checks and money orders). This sets it apart from the other two apps.
It is easy and free to download iWallet Business for both android and iPhone. The app supports accounting functions needed to run a successful business and includes QuickBooks integrations for accounting. Sign up and account approvals are fast. The app includes bank level security and has a QR code touchless processing feature to keep your employees and customers safe from germs.
The key feature is iWallet Business is one of the only a few business apps that converts paper checks into electronic transactions. This allows businesses to receive funds faster and improve working capital. It works by selecting the check icon at bottom of app, using a smart phone camera your technician can upload checks directly into individual accounts. Individual sub accounts keep every technicians business private and easy to reconcile at the end of the day/week.
If your technicians want to get a little extra for their good work, iWallet offers a tipping option. In the app tap "Tipping" and turn the toggle on.
With all these three apps, you can optimize the speed of invoice collection. The only caveat is if you want to keep all customers happy you need to accept all forms of payments. Look for remote check uploads to convert all forms of paper checks into electronic transactions. This will set your business apart while saving time by not having to run them to make bank deposit at a local branch.